Listen to Cheshire Smile CEO and Executive Producer share insights to life, yoga and Cheshire Smiling on the Soul Warrior Podcast
The Soul Warrior's Journey of Cheshire Smile Animation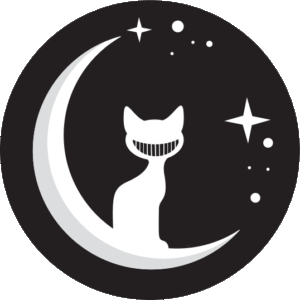 On the Soul Warrior podcast Tim Tyler sits down with Dorman Baltazar to discuss the union between the creative and entrepreneurial journey of Cheshire Smile Animation and the practice of Yoga.
Tim shares insights into making animation in Saskatchewan and tips for those who want to see their creative visions come to life onscreen.
The Soul Warrior podcast is hosted by Dorman Baltazar, a writer, entrepreneur, inner engineer, life coach, personal transformation engineer, personal trainer, mediation teacher, yoga teacher, motivational speaker, and founder of Indigenous and Black Economic Empowerment.
Soul Warrior is born out of a truth vision quest to live an authentic life of service. The 29 shot gun pellets embedded in Dorman's body are a constant reminder of the grace by which he is here in this life. The mission of the Soul Warrior Podcast is to navigate an ancient way of making the best of our new reality by exploring meditation, virtual reality, manifestation, mindfulness, yoga, Silva mind control, intuition training, heart coherence and advanced law of attraction techniques.
This podcast is a first-hand account of Dorman's journey and exploration of this unique and growing movement combined with interviews of people in a wide range of fields. It explores practical exercises, obscure techniques, and guided meditations you can use to harness the power of deliberate intention to achieve your dreams, find love, money, success, and discover true happiness and fulfillment. You will discover deep lessons on how to transform your life using guided morning and evening meditation techniques. Join the Soul Warrior Journey!